You deserve a better Internet
So I recently came across a new web browser in my search for better security, less adverts and less tracking.
The web browser was named Brave.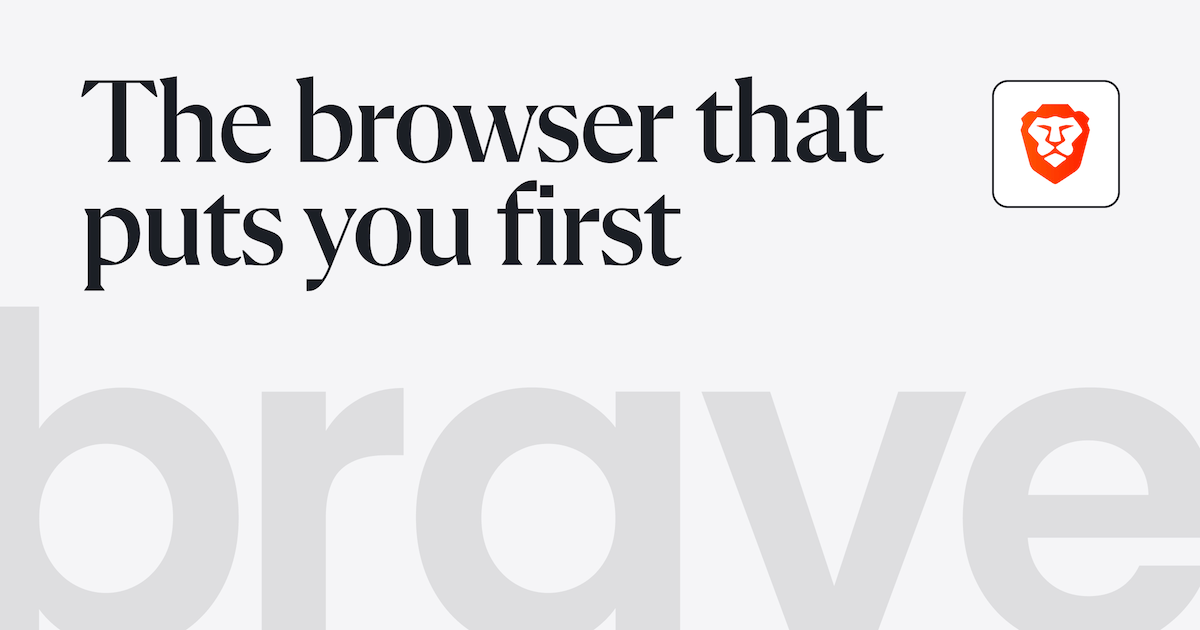 It begins with giving you back power. Get unmatched speed, security and privacy by blocking trackers. Earn rewards by opting into privacy-respecting ads and helping give publishers back their fair share of Internet revenue.
What's wrong with current web browsers?
As a user, access to your web activity and data is sold to the highest bidder. Internet giants grow rich, while publishers go out of business. The entire system is rife with ad fraud.
The vast bulk of websites and ads include software that tries to to identify you. They want to track your every move across the web. Brave blocks all this, allowing you to browse freely.
With all these trackers and adverts etc, they all slow down your browsing, wasting your valued time.
Brave loads major news sites up to six times faster than Chrome, Safari and Firefox on mobile and desktop.
Browse much more privately with Tor*
Other browsers claim to have a "private mode," but this only hides your history from others using your browser. Brave lets you use Tor right in a tab. Tor not only hides your history, it masks your location from the sites you visit by routing your browsing through several servers before it reaches your destination. These connections are encrypted to increase anonymity.
Earn frequent flier-like tokens just for browsing
Turn on Brave Rewards to earn frequent flier-like tokens for viewing privacy-respecting ads. You can set the number of ads you see per hour. Currently you can support your favourite web creators with your tokens, but soon you'll be able to spend tokens on premium content, gift cards, and more.
Why not try out the Brave Browser now? https://brave.com/ima034